Everyday we strive to better ourselves, we choose to follow our dreams, but living a healthy lifestyle seems to be a never ending challenge. A daily challenge for many people living a healthy lifestyle is eating the correct amounts of fruits and vegetables. Proper daily nutrition is crucial in a healthy lifestyle through our daily diet. You may find it hard in your daily diet to incorporate fruits and vegetables into your daily eating habits, especially for picky eaters. I can not stress enough the true value and health benefits to a healthy lifestyle by simply investing in a food processor and blender. Investing in a food processor and blender allows you to add many healthful whole food ingredients easily pureed and used in healthy lifestyle recipes to boost the nutritional value.
Compact Food Processors Puree Whole Food Vegetables for Healthy Soups
Healthy whole food soups are an excellent dish to add a variety of pureed veggies. Especially for your picky eaters & kids who may not like the texture of cooked vegetables, adding pureed veggie versions to a healthy soup often makes vegetables unnoticeable. Missy Chase Lapine, author of The Sneaky Chef: Simple Strategies for Hiding Healthy Foods in Kids' Favorite Meals
, has created several ways to accomplish adding vegetable puree to recipes for a healthy lifestyle nutrition plan. For example, in Missy's recipe for "Creative Cream of Tomato Soup," Missy calls for a puree of yams and carrots to be added to traditional canned tomato soup. The added healthy whole food veggies cannot be detected, and the nutritional value is boosted immensely.
Families love this healthy soup recipe, a vegetable-packed whole food cream of broccoli, in which broccoli and a variety of other healthy whole food veggies are pureed. Whole food ingredients such as pureed potatoes, celery, and garlic add rich flavor and texture in a subtle manner. Organic cauliflower is also easily steamed and pureed, providing a delicious complement to the other nutrient packed whole food vegetables in the cream of broccoli soup.
Creating a healthy lifestyle for your family with proper nutrition through whole foods, fruits and vegetables is a healthy diet, not a "fad diet". A compact, food processor like the new, KitchenAid KFPM773CA Food Processor, will work perfect for pureeing small batches of nutrient packed healthy whole food veggies. I use, the KitchenAid 12-cup food processor as a daily part of my healthy lifestyle which is perfect for processing whole food vegetables for delicious healthy recipes. Also I chose the compact KitchenAid 12-cup food processor for I can also cook for a large number of people. When you start taking pride in the food you prepare, whether it be for yourself or your family you create a healthy lifestyle. A daily healthy diet packed with whole food nutrition, delicious high quality chef inspired dishes, and a zest for new tastes and foods.
The help you've always wanted and needed,

a food processor that takes on almost every kitchen task imaginable

armed with 12-cup, 10-cup and 4-cup nesting bowls for quick prep,

precision execution and easy clean-up.

KitchenAid KFPM773CA Food Processor, 12-Cup
Smoothies with Blended Fruits and Vegetables are a Healthy Family Favorite
Everyone loves a flavor packed chilled healthy and refreshing smoothie. Using a  food processor or blender you can easily puree whole food fruits and other ingredients into a delicious and healthy smoothie or milkshake. A world-wide variety of healthy whole food fruits and even vegetables can be whipped into a nutritious and healthy yogurt or juice smoothie. Engage your taste-buds, by infusing key flavorful ingredients such as probiotic nutrient rich yogurt, bone health potassium packed bananas, and antioxidant rich berries.
In Missy Chase Lapine's The Sneaky Chef
, Missy has created a variety of delicious healthy shakes and smoothies using whole food ingredients such as spinach, collard greens, and avocado. Missy's whole food nutrient rich healthy recipes has created a healthy lifestyle environment for thousands of families. Missy's "Creamy Chocolate Shake," avocado is added to chocolate low-fat ice cream, the avocado cannot be tasted above the chocolate flavor.
Here is another healthy lifestyle diet example of an unusual whole food vegetable addition to a smoothie from National Geographic Little Kids
magazine. In the healthy lifestyle recipe for "Shamrock Smoothie," a cup of whole food spinach leaves are added to a lime yogurt smoothie along with grapes, kiwi, and limeade. Antioxidant packed, Healthy, Delicious and nutritious, only the color of the spinach is noticeable no taste or texture.
Fiber and Protein Infused Beans are Healthy Lifestyle Food Choices
Beans are an excellent source of protein, and according to Joyce Hendley in her article, Beans, Beans, Good for Your Heart, studies have shown that eating beans may lower cholesterol and decrease risk of heart disease. Beans are a easily pureed food, which can be made into healthy protein enriched soups and added to quesadillas for the added nutrition benefits. In The Sneaky Chef
, Missy even adds a white bean puree to a chocolate chip cookie recipe, because the beans are essentially flavorless and so they add healthy nutritional benefits without any bean flavor.
Your food processor or blender investment will be a useful tool allowing you to eat more whole food  fruits and vegetables and easily create a family diet plan as part of a whole food healthy lifestyle. Puree whole food veggies and add to healthy soups and flavorful sauce-based recipes. Blend healthy whole food fruits and veggies to create smoothies packed full of nutrition and antioxidants. Your choice of investing in a healthy lifestyle diet plan using these simple methods will make adding more servings of healthy whole food fruits and vegetables to a healthy lifestyle diet plan a simple creative tool.
Healthy Lifestyle Diet Sources and Resources:
Lapine, Missy Chase, The Sneaky Chef
, 2007, Running Press, pp. 169, 236, 253
Miller, Kelley, National Geographic Little Kids
, March/April 2010, p. 16
More books by author Missy Chase Lapine
– The Sneaky Chef to the Rescue: 101 All-New Recipes and ""Sneaky"" Tricks for Creating Healthy Meals Kids Will Love
– The Sneaky Chef: How to Cheat on Your Man (In the Kitchen!): Hiding Healthy Foods in Hearty Meals Any Guy Will Love
– Sneaky Fitness: Fun, Foolproof Ways to Slip Fitness into Your Child's Everyday Life
– Also Check Out Our Health Mind and Body Book Store
Food Processors
– Macy's Kitchen Food Processors Discounts and Coupons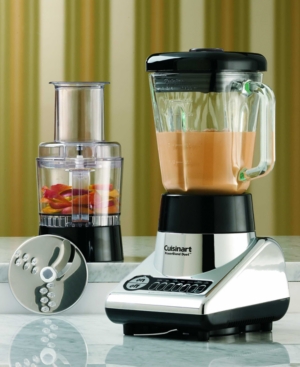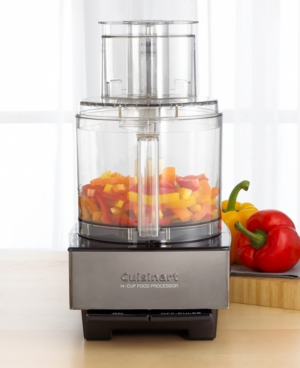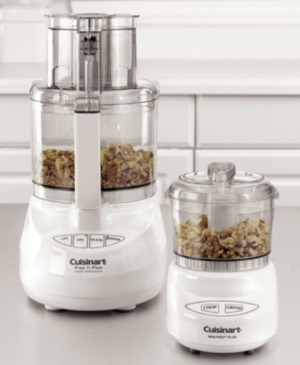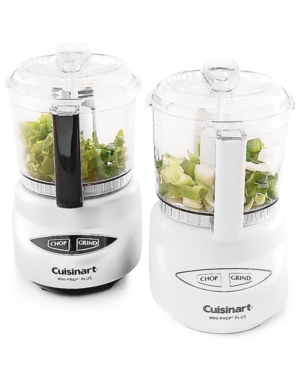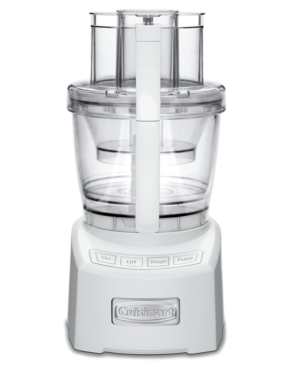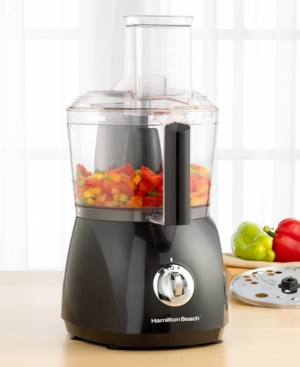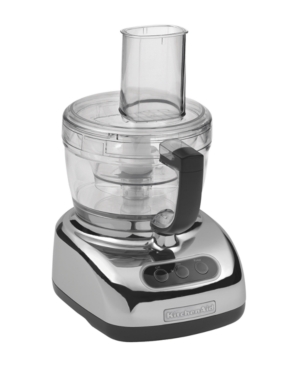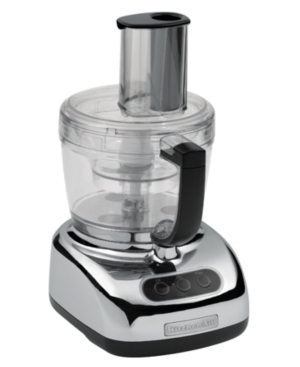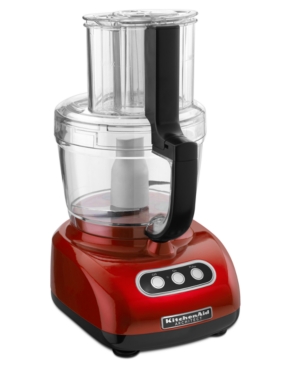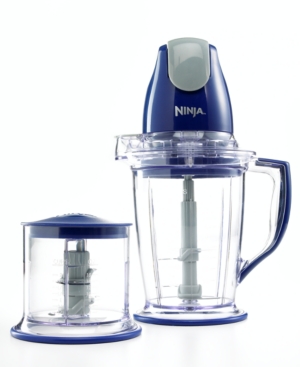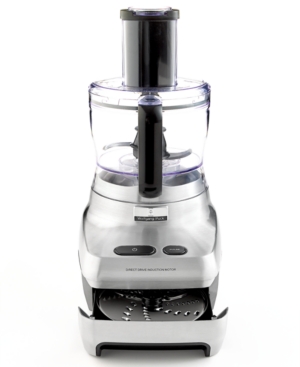 – Find out all you need to know about cookware from our buying guide at
macys.com